O'Neal Investigations, Inc. is the preferred Private Investigator or PI for detective work for attorneys, divorce or child custody cases, and business investigations in Jacksonville and Northeast, FL
Welcome to O'Neal Investigations, Inc., a trusted and experienced private investigation firm based in Florida. If you're looking for reliable, discreet, and comprehensive private investigator services, you've come to the right place. Led by our President and CEO, Keith O'Neal, who is a retired law enforcement professional with over three decades of experience, we're committed to delivering accurate and actionable results to our clients across the country. Our optimized home page is designed to introduce you to our services, expertise, and values, and help you navigate our website more effectively. Keep reading to learn more about our mission, experience, and services.
Our Clients
At O'Neal Investigations, Inc., we've served clients throughout the United States, from small businesses to large corporations, attorneys, insurance companies, and individuals. Our clients trust us to handle their most sensitive and complex cases, and we're committed to delivering the results they need, when they need them. We understand that every case is unique, and we tailor our services to meet the specific needs of each client, no matter how complex or challenging the case may be.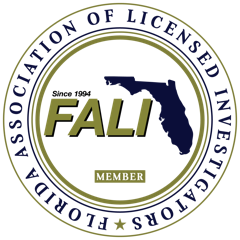 Frequently Asked Questions
Q: How much do your investigative services cost? A: The cost of our services varies depending on the nature and complexity of the case. However, we do offer competitive pricing.
Q: How long does it take to complete an investigation? A: The length of time it takes to complete an investigation varies depending on the nature and complexity of the case. However, we work diligently to ensure that we complete our investigations within a reasonable time frame.
Q: Is your information kept confidential? A: Yes, we understand the sensitive nature of our work, and we take every step necessary to ensure that your information is kept confidential.
We offer a free and private consultation – give us a call now.