O'Neal Investigations, Inc. is the preferred provider for Private Investigations or PI and detective work for attorneys, divorce or child custody cases, and business investigations in Jacksonville, FL
Mr. Keith O'Neal, President & CEO of O'Neal Investigations, Inc. offers more than 35 years of distinguished career experience with Law Enforcement conducting thousands of investigations including those with numerous local, State, and Federal agencies (FBI, ATF, Secret Service). He has established positive working relationships with clients throughout Florida especially with prosecutors and defense attorneys. Recently retired and at the urging of many attorneys he has worked with for decades, he continues helping people through O'Neal Investigations especially in Northeast Florida communities as a much sought-after and affordable Private Investigator.
Clients include, for instance: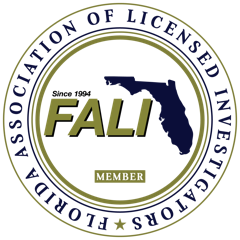 Attorneys
Primarily in the Fourth and Seventh Circuit Courts of Florida and the three Federal Judicial Districts of Florida
Public-at-large
Including divorce and child custody cases
Small Businesses & Corporations
Including insurance companies and organizations
We offer a free and private consultation – give us a call now.